[social_warfare buttons="facebook,twitter,totals"]
Spark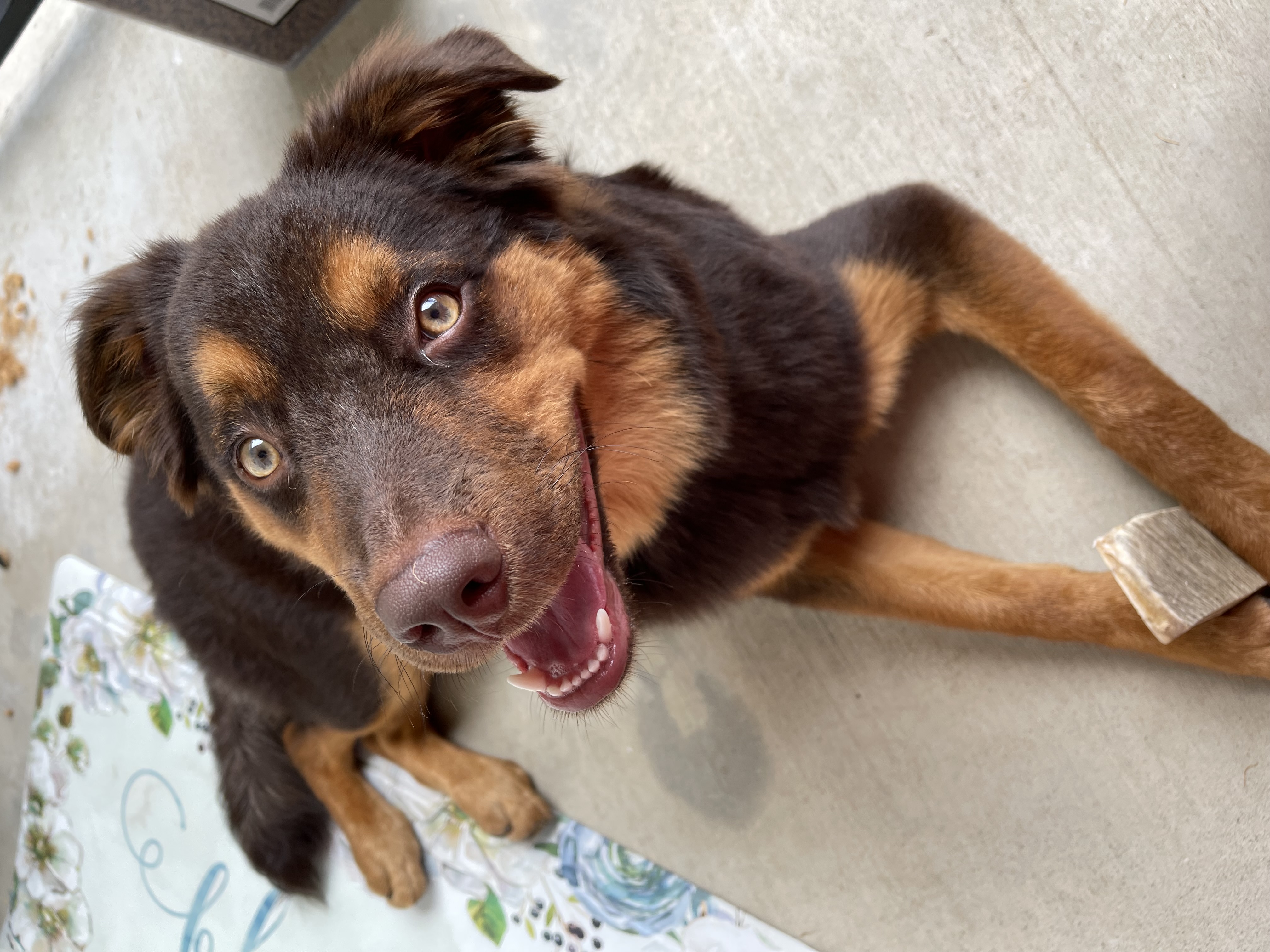 Location: Tempe, AZ
Age: 2 years, 9 months
Posted on: 9/6/2023
Posted by: Individual
Spark urgently needs a foster home
Why is fostering needed?
I recently lost housing due to a job loss and I definitely want to keep my pets. But until I get a new job and figure out my new housing situation, I need temporary care for my pets. I have one young adult dog and two young adult cats. If there are any fosters in your database that would be willing to care for my pets, please let me know. It's urgent. I am happy to pay for their food, supplies, and vet visits. But that's all I can afford after my job loss right now. The cats need to stick together because they're a bonded pair so my dog can be with them if the foster parent is willing to take all 3 or my dog can be separate. My dog's super friendly, he loves to be around people more anyway.
I do plan and fully intend on keeping my pets permanently. This is just an unfortunate and unforeseen circumstance that I am not and I am seeking help and support from fosters to provide temporary care for my kids. They mean the world to me, even more than my blood-related family, and I can never give them up. They're my reason and motivation to work harder and be a better human being and provider to them. I am going to make sure that I regain stability in my life so I could give them the world again.
How long is fostering needed for?
A few months
Other notes
Spark is an active dog so he loves to hike, go on long walks, jogs/runs, he's good with cats, and has so much love for everyone he meets, and a desire to please his humans. He's highly trainable and very intelligent. I have depression and anxiety and I have trained him to be my service dog. He's not the most perfect service dog because he does get distracted by other people wanting to give him attention when we're in public. But he will do anything in the world to please you and he's quick to learn. He's very food and praise motivated. He's calmed down since I've had him but he's always ready to go out with you for car rides or just regular outings. I wanted to be clear about his energy level because if he doesn't get opportunities to get his energy out, he gets frustrated being inside. Doesn't matter if it's an apartment or a house, as long as he gets to go out and depending on the activity he gets enough exercise, he will be the best dog. As long as everyone at home follows the same training he will listen to their commands. He loves my mom and little sister the most. I am the alpha of the pack so he always obeys me but when my mom finds him too cute on a particular day she condones his mischief and doesn't know how to discipline him. Since he's wicked smart he picks up on that and tries to manipulate her into giving him more treats or letting him get away with certain things I wouldn't let him get away with. So please be consistent with him. We don't have any kids below the age of 20 in our family. Therefore he has no experience with kids so there was no way for me to train him around them either. Spark and the cats are my family so I never planned on having kids in the future so I didn't think it was needed nor do we have any children coming into our family any time soon. If you have kids who are hyper, this may not be a good fit just because I don't know how he'll be around them. When it comes to people in general, no one is a stranger to Spark. He loves everyone he meets. He always has a skip in his step. He doesn't really like when he meets a new boyfriend of mine and they get affectionate with me in front of him. But if the couple is established from the beginning, I don't think he will have any jealousy towards either of them because the attachment level to both will probably be equal. If Spark is on a leash and he meets another dog on a leash, he gets super excited and wants to play with them. He tries to pull towards himself towards the other dog so he could play more freely with them. But if he's at doggie day camp (which he's been to for a few years now) or at the dog park he will do better because he won't be restricted. I just wanted to mention this so you're aware that he just has an intense need to play with everyone and he's not being aggressive. Since he's a boy and an Aussie, he likes to roughhouse with other boy dogs and some people understand it and are okay with it because their dogs match his energy. Other people think he's being aggressive when he's just being his high energy natured self. He gets along with cats as he lives with two of them.
I will be paying for his food by the way! According to the vet's recommendation we are switching him from Purina Pro Chicken and Rice diet to Royal Canin Veterinary Diet Adult Ultamino Dry Dog Food now because he has allergies that Sitopoint and other allergy meds could not really fix.
9:00 – 9:30 AM
6:30 – 7 PM
1.5 cups per meal
After his morning meal, I give him a dental treat. Any brand works as long as it's appropriate for his weight. He's not a fan of cheese like I've noticed other dogs are. His favorite treats are peanut butter based, Bocce's Bakery, frozen blueberries, and seedless watermelon. He loves getting his monthly puppuccino from Starbucks. He has attended obedience and training classes at Petsmart. He's done beginner though intermediate level training mainly to follow commands. They taught him heel as well but it took a while for him to learn it because he gets super excited and curious when he goes out for walks. He could improve on his fetch game. He prefers to make me play fetch than do it himself. He's a total goofball and he will always amaze you and make you laugh.
Help spread the word:
Share this page directly with someone who can foster or friends who can help
Share on social media by clicking on the Facebook or Twitter button at the left side of this page
Share directly in communities like Nextdoor.com or Facebook Groups
Interested in fostering Spark or have questions? Sign up Here
Together, we can save the day for Spark.
P.S. Check out our blog to read some great foster
pet experiences and follow us on Facebook, Instagram, or Twitter.