Lily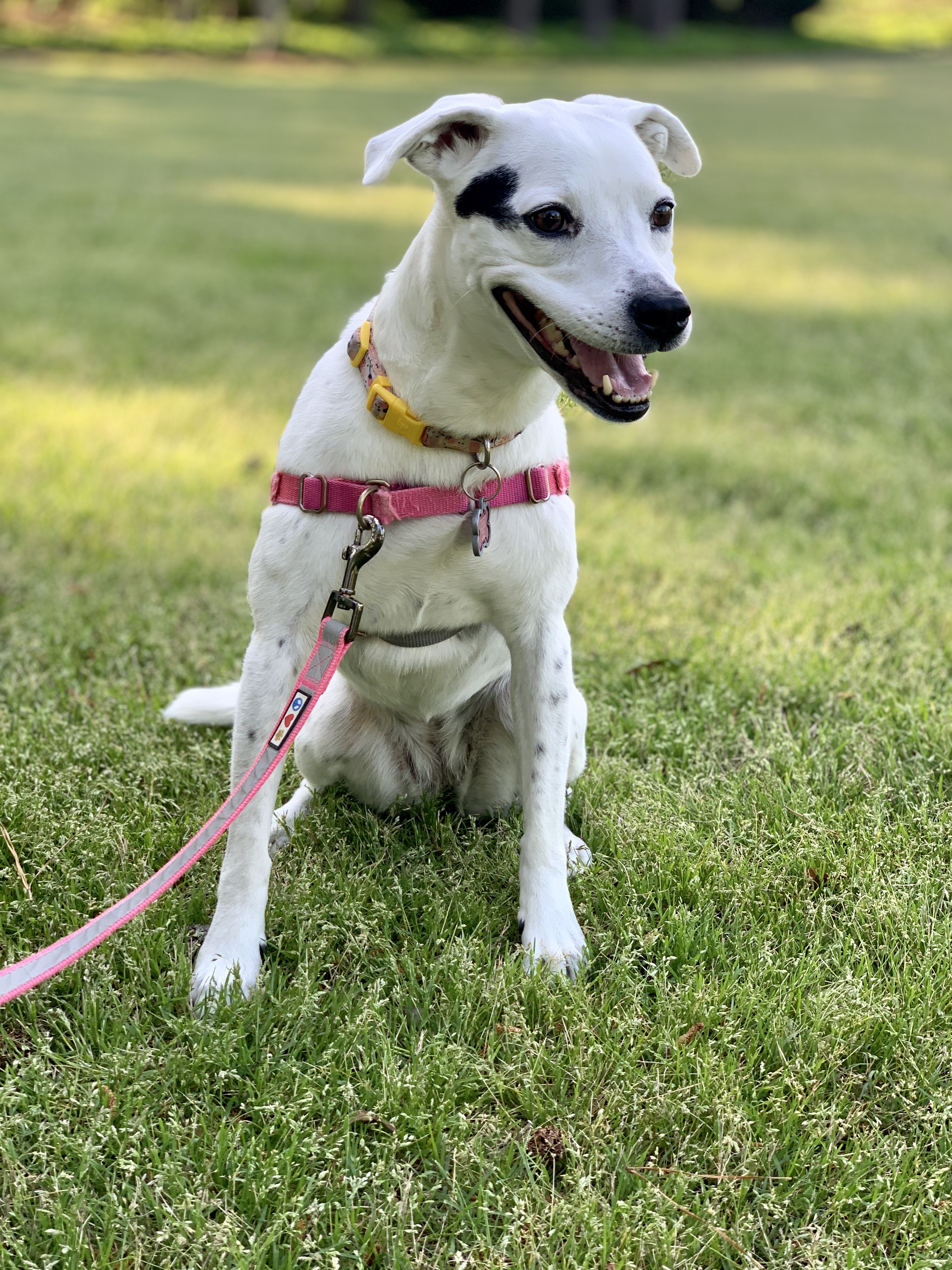 Location: johns creek, GA
Age: 9 years, 1 months
Posted on: 5/12/2022
Posted by: Individual
Lily urgently needs a foster home
Why is fostering needed?
My dog has become increasingly reactive (snapping/biting) towards my toddler and we have a new baby due in just a few weeks creating a perfect storm for her to spiral farther. We have been trying to rehome her for months with no luck so far, we either need a foster for her to live with until a new family is secured or we will have to consider euthanasia as a shelter environment would be devastating beyond repair to her level of anxiety/fear based aggression.
How long is fostering needed for?
Until a forever home for pet is found
Other notes
We are in the very unfortunate position of needing to find a new home for our beloved 9 year old mixed breed pup, Lily. Our family is shattered by this decision, but we feel this is the best opportunity to give Lily the quality of life that she deserves for her remaining years. Lily has special needs both physically and behaviorally that our home is no longer suited to provide the enviornment she desperately needs for a higher quality of life. We have been searching for a new home for months for her but have come up short. With a new baby arriving in just a few weeks, we are facing an ultimatum.
She is 30 lbs, spayed, microchipped and up to date on vaccines. She loves playing with other dogs and her people, but cant jump/chase a ball/frisbee following a herniated disc in 2020. She loves to take short walks on a leash, but needs to keep them relatively short to avoid flaring her back up resulting in dragging toes, missing steps, etc.
While she certainly has bursts of zoomies, She also loves to spend time sunbathing or napping on the couch. She is insanely smart and loves to learn new tricks, especially when treats are involved. She is probably the most food driven dog I have ever met.
In addition to the physical limitations above, Lily suffers from significant anxiety and fear-based aggression, which she unfortunately has taken out on my toddler daughter, as well as strangers/visitors in the past. She is very protective of "her" home and belongings, and is always sure to let you know if something is amiss, like a delivery at the door or someone nearby she isnt sure of. She has never caused serious physical harm to a person, but does nip and snap very easily at stressful situations.
With another baby arriving very soon, I am petrified of her behavior spiraling/escalating further and really hope to find a better home situation for her where she can thrive. In our current situation, Lily has to be seperated from us a large portion of the day to keep our daughter or anyone visiting our home safe and she absolutely hates it. Being separated only exacerbates her anxiety. Lily is currently on 2 prescription medications to help with her anxiety (clonidine and gabapentin) that are about $25-30/month. We are happy to continue supplying these for the duration of a foster.
Lily desperately needs to be in an adult only home with a quieter lifestyle. (She really thrives like this and is a totally different dog than whats happening in our home currently). Ideally, she would be placed with someone who has experience with reactive dogs and knows how to safely handle them, as well as provide the care and patience to let Lily adjust to a new family. Once she trusts you, she is such a great dog. While she has never lived with another animal, she has always done very well with family member's dogs/cats of all sizes (teacup yorkies to danes) and I think would do just fine in a home with or without other pets. A fenced yard/play area would be ideal, but not required if she can have short walks throughout the day.
Help spread the word:
Share this page directly with someone who can foster or friends who can help
Share on social media by clicking on the Facebook or Twitter button at the left side of this page
Share directly in communities like Nextdoor.com or Facebook Groups
Interested in fostering Lily or have questions? Sign up Here
Together, we can save the day for Lily.
P.S. Check out our blog to read some great foster
pet experiences and follow us on Facebook, Instagram, or Twitter.